News
... stay up to date and get the latest information about the trade fair here!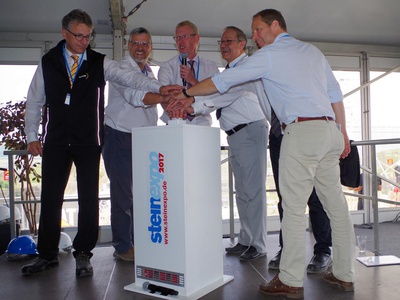 Press Release 1
The starting signal for steinexpo 2020 has been given
April 2019: steinexpo will again be the meeting place of choice for the European raw materials and building materials industry from 26 to 29 August 2020. The main corner stones for this rather exotic yet successful trade fair have already been laid. This means that all the basic preparatory planning work for this largest quarry demonstration show on the European mainland has been completed. This guarantees that exhibitors and visitors alike will once again find the terrain in Europe's largest basalt quarry in Homberg/Nieder-Ofleiden developed to provide the most ideal exhibition space. This basic preparation stage is concluded by the sending out of the exhibitor documents.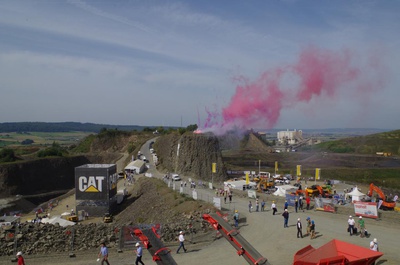 Final report for 2017
Milestoneexpo achieves records
4 September 2017: The 10th steinexpo closed with a fantastic success. The objective of the organizers of this quarry demonstration exhibition, which ran from 30 August until 2 September 2017, was to once more achieve the same number of visitors as in 2014 (44,130) - in reality, these expectations were sensationally exceeded. The official number of visitors increased to 53,890 - a plus of 12% in comparison to 2014. Exhibitors commented favourably on the quality of the visitors, the good organization of the exhibition and confirmed the excellent discussions with experts.